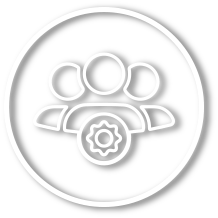 We know that every project is different. Our process always begins with fully understanding your objectives for the research. We offer 'full service' solutions but can also produce individual components of the project. Our most commonly used services are the following:
Determine project objectives and requirements, including appropriate methodologies.
Script and design questionnaires and discussion guides.
Recruit the right respondents for each study and coordinate local experts to help run the project smoothly.
Conduct pilot interviews and document checks.
Coordinate international studies and multi-country fieldwork.
Provide moderators and facility rentals.
Market landscaping and local markets recommendations.
Study document translation.
Data collection.
Coding and data entry.
Data processing and statistical analyses.
Reporting of findings in English and local languages in written and/or oral delivery.
The best surveys customize questions to meet your research objectives, while still enhancing the user experience.
Our network of experts has substantial experience in survey design, customized to local markets and target audiences of interest.
We specialize in creating clear, unambiguous questions that are easy for interviewers to administer and straightforward for respondents to complete.
We will construct your questionnaire based on the research objectives at hand, ensuring that the data collected is reliable, high quality and free from error.
Qualitative Discussion Guides
Qualitative methodologies like focus groups and interviews require discussion guides for moderators.
XYZ Field is skilled at working with our clients to develop and test these instruments.
We ensure that respondents will be guided appropriately through each session and that key insights are exposed.
Recruiting the right participants
SCREEN
We develop a screener or review your screener to ensure respondents will have the required qualifications to meet project objectives.
SELECT
We identify respondents using primarily online data sources in order to find quick and accurate results.
VERIFY
We determine a shortlist of respondents and call them to verify they meet your target profile and are excited to take part in the study.
CONFIRM
We provide you with the profiles of recruited respondents and their screeners to confirm that the sample meets your objectives.
Choosing the best moderators
XYZ Field will match your research needs with a qualified moderator who has knowledge specific to your industry and market of interest. We verify moderator profiles with you to ensure that the moderator is an accurate fit.
XYZ Field can manage your data analysis process from data collection and coding to analysis and reporting.
We will work with you to ensure that the data provides actionable results that fit your business needs.
Our partners are skilled in many types of statistical techniques to analyze your qualitative and quantitative data and deliver meaningful stories.
We customize the data environment to ensure that our results are fully transparent and easy to use.
XYZ Field reports findings that provide your business with tangible and actionable results.

Reporting is customized to your project's specific needs.
Reports can range from the raw data files to a full package of significant findings.
Findings and insights can be presented in written and oral forms, in English and
local languages.