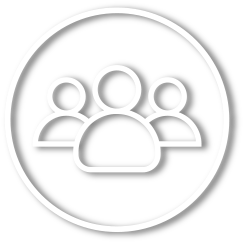 Established in Italy in 2019, XYZ Field is a full service market research and fieldwork agency that strives to create long lasting relationships with clients and partners.
We build relationships based on mutual trust, high quality research standards, and our own creative personal touch.
Our goal is to support our clients in their research and fieldwork journeys across multiple markets in the smoothest possible way: finding solutions to their problems, mediating between their expectations and on the ground reality to guarantee the success of each project.
Headquartered in Italy, our international background allows us to develop a solid network of partners across Europe, North America and Asia.
Discover more
After obtaining her university degree in Milan at the Università Cattolica del Sacro Cuore, her MR career commence with a local WPP agency, Lorien Consulting, where she managed and grew the International Fieldwork Division. Federica then joined SIS International Research, developing and heading the EMEA HQ in London. In this role, Federica established her skills in international Market Research and multi-country approaches and project management before Co-Founding XYZ Field.
Passionate about human behaviour and social science she has found her niche within Qualitative Market Research and Ethnographic Methodologies.
Today, she is the heart and soul of XYZ Field, taking care of Business Development and Client Relations.
... and more
Aside from her business life, Federica is passionate about nature, and she adores hiking, sailing and open-air yoga. 
If you happen to see a giant Labrador on our pages, that's Blue, her furry best friend and hiking buddy!
Being Italian, she is a fabulous cook, is fanatical about wine, wineries, wine tours and loud dinners with friends and family!
Music: Jazz
Color: Red
Drink: Cosmopolitan
Season: Fall
Discover more
After studying in Singapore and London, where he attained his degree at the University of Westminster, he started working at SIS International Research as Project Manager for the Market Intelligence Division. 
In 2017 he moved back to Milan, where he joined GPF in the role of International Project Manager and Qualitative Researcher.
Luca developed strong analytical skills and a detailed process-driven approach that he is now employing daily to the satisfaction of XYZ Field clients. 
Co-Founder of XYZ Field, holds the operational rudder, ensuring the success of each and every project.
... and more
When not travelling and coordinating projects, Luca is always a team player inside or outside the office.  Passionate about football, basketball and a big fan of Liverpool FC,. Luca also enjoys playing the guitar, going to the cinema and a good hike surrounded by nature. 
Food is one of his favourite activities, where he combines Italian taste with his Asian heritage in each of his dish creations.
Music: Rock
Color: Blue
Drink: Moscow Mule
Season: Summer
Discover more
Jonathan is a well-known and respected MR industry figure. Having achieved an Honours degree in modern languages from Warwick University he now has over 30 years' MR experience including major agency side as well as fieldwork/data collection. He was elected to represent the UK as a Council member of the BMRA (British Market Research Association) and he is best known as the Founder of The Research Club.  Starting his MR life as a telephone interviewer, his experience at the ground level gives him a 360 perspective of the practicalities of executing research from concept through to data collection and analysis.
As mentor and Co-Founder, Jonathan is pleased to offer his significant experience to the XYZ team as well as hosting the UK office.
... and more
Jonathan is quite the Englishman and he loves his home city of London.
He likes nothing better than his local pub and a stroll around the colourful streets of Soho.
He is a big fan of live comedy, Chelsea football club, Lord Byron, playing the piano, and entertaining friends at home.
Music: Modern Jazz

Colour: Chelsea Blue (of course!)

Drink: Gin & Tonic

Season: Winter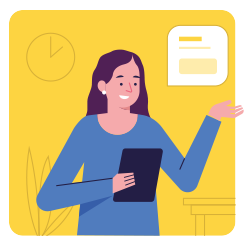 Discover more
After graduating in biology at the Università Statale in Milano, she developed her specialities in problem solving, logistics and coordination and built her career in fieldwork services, managing the day-to-day activities required by any market research project. Over the years she has developed a network of respondents for consumer, b2b and medical activities. 
Field Coordinator for the activities on the ground in Italy, she accompanies each client throughout the different fieldwork steps, making sure everyone, clients and respondents are satisfied and gratified.
... and more
Mother of four, Susanna has a three-year-old boy, a 1-year-old little princess, and two furry kids, barking and meowing all day long!
Clearly passionate about pets, she rescues them and in her free time volunteers for a pet shelter. 
Like a proper Italian mamma, she cooks tradition Italian dishes and she is always available for a chat at any time. 
Music: Metal
Color: Violet
Drink: Aperol Sprits
Season: Spring
Discover more
Following a bachelor's degree in Psychological Sciences and Methodologies in Urbino, Sara has now completed her master's degree in Social, Business and Communication Psychology at University of Padova. During her academic journey she discovered the world of quantitative and qualitative research from both theoretical and practical perspectives, and has successfully applied her knowledge on several professional occasions.
She joined the XYZ Field team as Junior Project Manager, helping to support the global coordination of proejcts. projects and project management. She is ready to put her skills into play and improve them day by day.
... and more
When not studying or working, Sara spends her time losing herself in dystopian books and dramatic movies. She's passionate about history and taking weekend out-of-town trips, and if you happen to meet a girl staring at paintings by herself in a museum…could probably be her! As a psychologist, she loves talking but also enjoying some quiet moments of reflection!
Music:  Rock from the 80s
Color: Blue
Drink: Tassoni Aperol
Season: Autumn/ Fall
Discover more
After studying in Beirut and London and attaining her degree in Psychology, she worked as a Researcher and Business Development executive for Market Intelligence.
She later returned to Beirut to pursue her passion for culinary arts and launched her own brand of delicacies, "L̄N". 
During this exciting time, she continues working on MR projects as a freelance researcher, moderator, and life coach, expanding her experience and knowledge at the same time.
Lynn's dynamic & engaging character perfectly suits her role as moderator, where she ensures all XYZ Field projects are completed flawlessly.
... and more
Beyond managing her small food business, "L̄N", and working as a freelance researcher, Lynn enjoys the vibrant life she leads. She loves taking long walks in nature and working out at the gym to let off steam and reload the endorphins!
Food and cuisine are her main passions, where she enjoys filming and sharing recipes, especially some good Italian ones – it's fair to say this passion is shared with all the XYZ Field team! 
Combining her interests in Psychology, Research and Food, she enjoys discovering new cultures, places, and people!
Music: Anything and everything
Color: Black and White
Drink: Passion fruit Martini
Season: The beginning of each season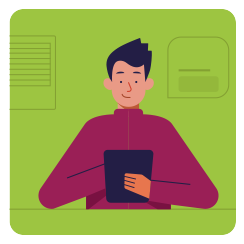 Discover more
Matheus received his degree in architecture from Milan Polytechnic. He began his career working for an architecture studio in Rio de Janeiro, his hometown. After several years he returned to Italy to pursue his true passion as a motion and graphic designer, for which he worked as a freelancer for different companies. He is now in charge of the graphic identity of the company creating fun content and developing new, creative ideas.
... and more
Outside of the office, you will find Matheus down in the streets.  His love for skateboarding
leads him to discover all the cool spots in the city where he can show his moves, before
heading to the nearest brewery at sundown. At home, he enjoys DIY projects and gardening in order to keep his hands busy at all times!
MUSIC: Hio Hop
COLOR: Yellow
DRINK: Caipirinha
SEASON: Spring
XYZ Field ensures that everything comes together perfectly, so that your project is delivered on time, on budget, and provides real, actionable results.
We are a multi-national team headquartered in Italy, allowing us to conduct research throughout the world.
We strive for excellence in every project, from study design and data collection through the analysis and written report.
We offer skilled recruiters, project coordinators, moderators, survey designers, and analysts across several different languages.
We offer high quality, customized methodologies at competitive prices with quick turnaround times.
We keep close control throughout each project, ensuring it runs smoothly from ABC to XYZ.